JOIN THE WRITER & EDITOR ASSOCIATION WITH A CAREER-BUILDING DIFFERENCE!
If you're serious about your career, committed to being the best writer or editor you can be, and you're moving steadily toward your goals, you're an ideal candidate for NAIWE membership. NAIWE membership offers many tangible benefits, including marketing help, resources for writers and editors, discounts on writing software and freelance support services and so much more.
We've structured the Association to provide support, training, and opportunities that you won't find elsewhere. We hope you'll join NAIWE today!
HERE'S WHAT YOU GET WHEN YOU JOIN NAIWE*
*We know that you join because of who you are,
rather than what you get,
but it's nice to know exactly how you can benefit from your membership.
Benefit: Easy-to-Use Website for your Business
Your own easy-to-use WordPress-blog-based web site! If you can type an e-mail, you can write and edit on your very own member website.
You have probably read about how a strong presence on the web can build your writing or service career, but you may not have wanted to spend a lot of time and money creating a website from the ground up. Now, when you join NAIWE, you will get the professionally-designed web site you've wanted. Adding content to your site is as easy as typing an e-mail, and we provide simple instructions that will get you started. You can look at our Member Activity Feed to see what other members are doing with their member sites.
SEO Tip: If you already have a business website, your NAIWE site can link directly to it, providing a quality incoming link that will boost your site's position in the search engine rankings.
Your NAIWE site, with the memorable web address of www.YourName.naiwe.com, includes:
Home page where you can introduce your books or services
Portfolio pages, for reviews, testimonials, references, and samples (whatever you'd like to include)
Professional profile page, including education, experience, publication history, and more
The ability to add more pages as needed
A blog where you can reach out to readers and potential clients with articles, tips, news, resources, and more
---
JPASS is your personal access plan to a digital library of more than 1,500 academic journals on JSTOR. You can access the most influential research and ideas published in the humanities, social sciences, and sciences over centuries–anywhere, anytime.
---
Benefit: Bowker Manuscript Submission Discount
When you become a member of NAIWE, you will have access to a 20% discount to Bowker Manuscript Submissions (BMS), an online tool that connects authors directly with publishers. BMS has over 300 publishers actively using the site, looking for good work to publish. BMS has also partnered with the Independent Book Publishers Association (IBPA), which means that there are over 3000 publishers with access to your manuscript proposal.
---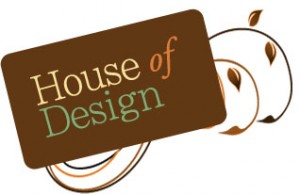 Benefit: House of Design Web Services Discount
Shaila Abdullah has over a decade of experience designing websites for authors. Being an award-winning author herself, she understands the industry, and will provide you with a content management website that reflects your unique style, genre, and personality. Other design services such as book covers and interiors, marketing materials, and email campaigns (e-newsletters, announcements, etc.) also available.
Check the website at http://www.myhouseofdesign.com for samples. Email info@myhouseofdesign.com or call 512-924-7674.
Log in and visit the Member Area of the website to get the discount code.
---
Benefit: Expert Teleclasses
During teleclass season, we feature a member of the NAIWE Board of Experts or a guest who teaches an online teleclass on a topic that is designed to help you grow in your field. Our Experts and guest are successful full-time writers and editors, and they impart a lot of wisdom in an hour (or sometimes more). Teleclasses are archived in the Member Area for member convenience.
You may register for individual teleclasses at $27 each, but members not only attend free, but they also have access to an archive of up to twelve past teleclasses in the private member area. Just attending teleclasses without joining the association would add up to $324 for a year, so this is a benefit of great value.
---
Benefit: Discount on PerfectIt Software
PerfectIt 2 is an add-in for MS Word that is designed for writing and editing professionals. It quickly scans for consistency, abbreviation definitions, capitalization and other errors that even the most eagle-eyed editor will find difficult to locate. It saves time checking for small mistakes so that you can focus on what matters: your words and their meaning.
NAIWE has teamed up with Intelligent Editing to offer all members a 15% discount on PerfectIt. You'll find the link and code in the Member area.
---
Benefit: Quick Start Guide
You'll want to start with Make the Most of Your Membership: A Quick-Start Guide to NAIWE. This handy guide provides a brief overview of the benefits you receive, along with step-by-step instructions for accessing everything. You'll be off and running in no time!
---
Benefit: Quick Start Guide
You'll want to start with Make the Most of Your Membership: A Quick-Start Guide to NAIWE. This handy guide provides a brief overview of the benefits you receive, along with step-by-step instructions for accessing everything. You'll be off and running in no time!
---
---
Benefit: 25% Discount on Copyediting Certification
We have partnered with McMurry to provide a 25% discount on each of the courses needed for certification as a copyeditor. These outstanding courses will sharpen your skills, and certification increases your credibility and the marketabilty of your services. McMurry is the respected publisher of Copyediting magazine.
---
Benefit: StoryBlue Software Discount
Banish writers' block with StoryBlue, a simple, intuitve software that translates the ease and flexibilty of index cards to a computer-based system. You can set goals, plan, refer to your notes, and write your novel all in one clean, uncluttered interface. This is a program that makes moving scenes from chapter to chapter as simple as drag and drop. It's a novel-writer's dream, but it work beautifully for non-fiction as well. Members receive $10 off the purchase price.
---
Benefit: Free Tax Information Service
You will have access to a Certified Public Accountant specializing in small busines issues. Carol Topp, CPA, has agreed to provide free tax information and responses to individual questions concerning tax issues for NAIWE members.* You'll find contact information for our designated CPA in the member area of the site.
*Availabililty of tax information services and CPA responses, without more, do not constitute legal or financial representation of NAIWE members, either by NAIWE or affiliated professionals.
---
Benefit: Access to The Vocabula Review
NAIWE members may register for 12 months free access to The Vocabula Review and all the Vocabula archives. If you're familiar with The Vocabula Review, you know that this is a delightful benefit. If you're not familiar with the publication, here's a brief description: "The Vocabula Review strives to combat the degradation of our language. Equally important, we celebrate its opulence and its elegance. The English language is wonderfully expressive and infinitely flexible. In sum, The Vocabula Review battles nonstandard, careless English and embraces clear, expressive English. We hope we can encourage our readers to do as much." (Regular subscription cost is $40 per year).
---
---
Benefit: B|O|T|H
Back Of The House is a unique concept that provides full back office support for freelancers. NAIWE members receive the first month free of a six month service contract on each of the three service levels ( 20% discount).
While you do what you do best, let us take care of the rest (billing & collections, taxes & financial reporting, IT infrastructure & support, website development & hosting, health care & retirement options . . . all that, handled by a Personal Business Advisor  as the single point of contact  who proactively unburdens you from all operational and administrative hassles. When you're ready to grow, visit us at www.backofthehouse.com, watch our online product orientation demo at Back of the House Service – How it works or call 888.226.8499.
---
House sitting is a great way to experience an inspirational writing retreat without the cost of accommodation. Homeowners globally are recognizing the benefit and peace of mind that comes from having someone look after their home and pets while they are away, and housesitting can provide writers and editors with the time and space needed to complete a special project. Because we believe in the value of writer's retreats, NAIWE has negotiated a 30% discount to membership in Trustedhousesitters.com service.
---
Benefit: Get Found in the Searchable Database
If your website has been lost in the internet jungle, it won't be any longer. NAIWE members are all listed in NAIWE's free searchable database! Instead of just hoping for traffic, you can have the confidence that anyone searching for your books or services can more easily find your website. You'll be able to communicate easily with readers and potential clients through the information on your NAIWE site.
---
Benefit: Member Resource Library
The Resource Library provides articles and other instructional resources to help your skills and and your business grow faster than ever before. Topics include:
What to charge
Why you need a marketing plan
Power proofreading
Low-cost marketing ideas that can build your business
How to work with editors
Why you may want to work with a business coach
And many more!
---
Benefit: Free Legal Information Service
You will have access to a law firm which has agreed to provide free, industry-related legal information and responses to individual questions concerning business law, intellectual property (including without limitation copyright and trademark issues), and business or publishing contracts.* You'll find contact information for our designated attorney in the member area of the site.
*Availabililty of legal information services and attorney responses, without more, do not constitute legal representation of NAIWE members, either by NAIWE or affiliated attorneys.
---
Benefit: Member of the Month PR Opportunity
The opportunity to be featured on The Freelance Life online radio show, and on the NAIWE NewsWire blog as the Member of the Month. This benefit has great PR potential, as you can post the recording of your interview on your own site, and it will be archived on The Freelance Life site for as long as you remain a member of NAIWE. Each interview will provide an opportunity for you to share your story with readers or potential clients, and network with other members. Here are sample interviews for a writer and an editor (they will open in new windows or tabs). This is the kind of positive press that can build your career!
---
Benefit: NAIWE Rolodex
NAIWE Rolodex- A handy guide to the best available online and offline information resources for writers and editors. You'll have quick access to:
Professional Development Resources
Up-to-date style guides
Checklists for editing
Fact-checking sites and resources
Business-Building Information
Trusted sources for business start-up assistance
Relevant industry information
And more!
---
Benefit: Members are Affiliates and Can Earn Referral Bonuses
Because your professional affiliations are part of your résumé, we provide a "Member of NAIWE" badge image you can add to your social media profiles or other websites you own. As an incentive, if someone clicks on the link from your page and joins the association, you earn 15% of their dues payment. It's just our way of saying, "Thank you for posting your NAIWE affiliation."
---
Benefit: Valuable Publicity on The Freelance Life Online Radio Show
You have the opportunity to publicize your book or your writing or editing business by being a guest on The Freelance Life online radio show. We'll publicize your episode on our NAIWE News and Events for Writers and Editors page on Facebook, and on the NAIWE NewsWire blog. Whenever you publish a book or win an award, let us know, and we'll schedule your interview. You'll be able to post the recorded interview on your blog or website so your visitors can listen in and learn more about you and your book, award, or event.
---
Benefit: Your blog posts promoted in the NAIWE Activity Feed and the NAIWENews Twitter account; Selected posts promoted in "The Edge"
When you post on your NAIWE member site, your posts will work extra hard to bring you traffic by appearing in our Member Activity Feed. From there, your post can be promoted by NAIWE's Virtual Assistant on our Twitter account. Additionally, your posts have a chance of being promoted in "The Edge: Success Strategies for People Who Work With Words" e-newsletter, which has a subscriber list of over 2600 as of February 2014. Both members and prospective clients can subscribe to "The Edge," so the articles you submit become one more way to introduce yourself to fellow members and promote your books and services.
---
Benefit: Network with other members through your NAIWE blog
Be a part of the NAIWE community network by contributing to your NAIWE blog. Every time you post to your own member site or comment on someone else's post, your post will be automatically listed in the Member Activity feed. This page is one of the most popular pages on the NAIWE site, because it's here that members can get acquainted and learn from one another. You can share news about business breakthroughs, new books published, speaking engagements, and other things relevant to the NAIWE community.
---
Benefit: Social Media Marketing
The posts you share on your member website and blog are eligible to be promoted via our NAIWENews account on Twitter. We scan the Member Activity feed each week and tweet many post titles and links in the NAIWENews stream in order to increase your readership. We also watch for member tweets that are tagged with the #NAIWE hashtag so we can retweet for you.
---
NOTE: We're always open to new member benefits, so if your company would be interested in partnering with NAIWE, please contact us to discuss your offer.
Dues
Membership dues: $99 per year*
*Dues were $149 during the earliest years of the association, but have been reduced to $99 due to the recession. Because we believe so strongly in the benefits of belonging to NAIWE, especially during challenging times, we chose to discount membership by $50 because we believe that membership can help you build a stronger career as long as you use your benefits and act on what you learn. We're here to help you succeed.
Early members who wish to renew their dues at the discounted amount may do so. Please contactsupport@naiwe.com near the time of your renewal for instructions on how to switch to the lower dues amount.