Training
NAIWE offers a variety of webinars and teleconferences as a way to develop your professional skills.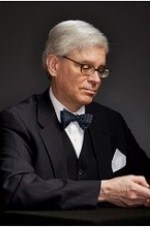 October 12, 2021
Time: 7:00 pm Eastern
Webinar: You Have Questions about Grammar and Usage, and John McIntyre Has Answers
with John McIntyre, NAIWE's Grammar Expert
Cost: $30

John, who was a working newspaper editor for 40 years, has watched writers grapple with changing patterns of English usage and wants to help you make reasonable decisions. You can send him questions that concern you at jemcintyre@gmail.com, and he will answer them at the webinar. Anticipating your concerns, he is preparing advice on perennial concerns: Should we give up on "whom"? Is singular "they" here to stay and acceptable everywhere? What can we do about "lie" and "lay"? You will get the best advice available.