Training
NAIWE offers a variety of webinars and teleconferences as a way to develop your professional skills.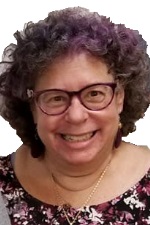 September 27, 2022
Time: 7:00 pm Eastern
Webinar: Networking the Online Way: Making the Most of LinkedIn, Facebook, Twitter, and More
with Ruth Thaler-Carter, NAIWE's Networking Expert
Cost: $30

Many of us tend to think of networking in terms of meeting in person at conferences and other association or chapter events, but nowadays — especially given ongoing concerns about Covid mutations — the majority of networking takes place online. Learn about why networking is important to your writing or editing business and how to make the most of those virtual platforms and communities to power up your presence to potential clients and value to colleagues.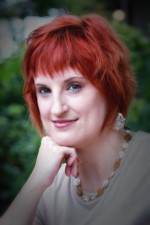 October 24, 2022
Time: 7:00 pm Eastern
Webinar: From Corporate to Creative: How to Use Your Day Job Skills to Unleash Your Creativity
with Nicole Evelina, NAIWE's Novel Writing Expert
Cost: $30

They say everyone has a book in them, or maybe some short stories or poetry. As a corporate communicator, you may have the ability to write but may not feel creative enough to break out of your business-minded mold. Niki Burgdorf, a 20-year veteran of business communication and a USA Today bestselling author who writes under the pen name Nicole Evelina, will show you how to tap into ideas and talents you didn't know you had. Whether you want to write the next great American novel or just want to learn to be more creative, she will show you how to get started.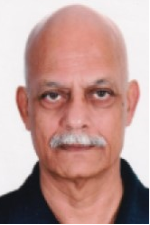 November 18, 2022
Time: 2:00 pm Eastern
Webinar: Typography as It Applies to Scientific Journals
with Yateendra Joshi, NAIWE's Research Paper Expert
Cost: $30

Research and academic papers – the mainstay of journals – rarely make easy reading, given the typically dense subject matter, rigid conventions imposed by academic writing, and, let's face it, unappealing layout and design. Also, the layout and design must work across different platforms and devices: traditional print, HTML (with different browsers), PDF, desktops, laptops, tabs, smartphones. . . .
The design must also take into account how research papers are accessed because rarely are they read from the beginning to the end at a sitting. Readers skim the titles; if any is interesting, the next stop is the abstract, after a glance at the names of authors and their affiliations; if the abstract is promising, then maybe a quick scan of the results — and thus the process continues. A research paper has layers of information, and it is the job of typography and design to make those layers distinct and easy to access.
This webinar touches upon legibility and readability of type, choice and use of fonts, layout of different layers, design of tables, typesetting of references, and so on, illustrated with examples taken from a range of journals.
If you are involved in any way in text-heavy documents, this webinar will be of interest to you. More specifically, this webinar will help you to
appreciate reader-friendly design
notice the choices made by typographers and designers
avoid some common but poor design choices
explore resources on design
enlist typography to reinforce your editing.