Training
NAIWE offers a variety of webinars and teleconferences as a way to develop your professional skills.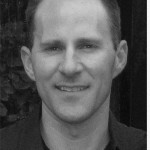 July 28, 2021
Time: 6:30 pm Eastern
Webinar: Getting Your First Review (or Your 100th)
with Brian Schwartz, NAIWE's Self-Publishing Expert
Cost: $30

What's the one thing you can do each day to grow your sales? Ask for a review. In this webinar, Brian will empower you to build the essential foundation behind any successful book: a strategy to continually ask for reviews. Before you spend a dime on advertising, your book must have reviews. While Amazon reviews get all the attention, there are many other ways you can leverage reviews elsewhere.
Key takeaways you can expect from attending this webinar:
• The indicators that Amazon uses to remove reviews
• The importance of "vanilla urls" when pointing to Amazon
• The 3 key elements of an effective review
• Using Amazon reviews in your marketing materials
• How many reviews you need
• When a bad review can be good
• How to avoid getting banned by Goodreads
• What a successful reviewer outreach, tracking & follow-up system looks like
• How to find over 100 potential reviewers in your own network.
After helping hundreds of authors over the past 10+ years, Brian has seen firsthand what works and what doesn't. How do you get a good review for your book? You put your book in the hands of the right reader. Amazon.com began with a single line of code. Similarly, the success of any title began with a single review.
Join me to gain new insight on how you can get more reviews for your books!