Mark Allen, The AP Style Expert
MJ Courchesne, The Copyright & Permissions Expert
Kristen Fischer, The Journalism Expert
Tina Glasneck, The Book Promotions Expert
John McIntyre, The Grammar Expert
Robert Moskowitz, The Professionalism Expert
Jake Poinier, The Freelance Expert
Brian Schwartz, The Self-Publishing Expert
Greg Smith, The Agile Writing Expert
Claudia Suzanne, The Ghostwriting Expert
Ruth Thaler-Carter, The Networking Expert
Carol Tice, The Content Marketing Expert
---
Mark Allen, The AP Stylebook Expert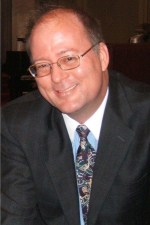 Mark Allen is an editor, writer, and teacher focused on helping people communicate with clarity and honesty. He has trained hundreds of editors and writers on a variety of topics, including the latest and most important elements in the Associated Press Stylebook and the Chicago Manual of Style. Mark has led conversations about copyediting and writing at conferences and workshops in Detroit, St. Louis, Las Vegas, New Orleans, Philadelphia, Portland, Columbus, Chicago, Pittsburgh, New York City, and York, England. He was the first freelancer elected to the executive board of ACES: The Society for Editing, and Mark currently teaches advanced copyediting for UC San Diego Extension's copyediting certificate program.
---
MJ Courchesne, The Copyright & Permissions Expert
Mary Jo ("MJ") Courchesne is the owner and principal consultant of Gryphon Publishing Consulting. A publishing veteran with more than 20 years of experience in trade, academic, and direct-response publishing, she has spent the last 18 years specializing in licensing, subsidiary rights, and permissions. MJ is a polished presenter on copyright, and she firmly believes that everyone from authors to publishers to corporations should know their rights when it comes to intellectual property. To that end, MJ served as adjunct professor in the George Washington University's Masters in Publishing program for 11 years, instructing a course titled Editorial Content, Rights, and Permissions. She has also presented sessions on rights at the Independent Book Publishers Association annual conference and is a member of IBPA as well as other publishing organizations such as the American Society of Picture Professionals, the Society of Children's Books Writers and Illustrators, and Washington Publishers.
---
Kristen Fischer, The Journalism Expert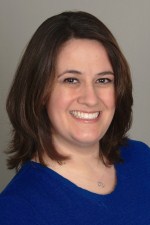 Kristen Fischer is a copywriter and journalist living at the Jersey Shore. She worked as a reporter and copyeditor for Gannett before launching her full-time freelance business in 2005. Her work has been published in Parents, New Jersey Monthly, Prevention, Woman's Day, SheKnows, and Healthline.
---
Tina Glasneck, The Book Promotions Expert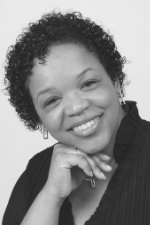 Tina Glasneck is a USA Today bestselling author of fantasy and crime fiction. Since 2012, she has created author events, has held online book fairs, and continues to assist authors on their journey. She frequently teaches on the topics of book promotion, author newsletters, as well as the business of publishing. Tina has published more than 20 books in the fantasy, crime fiction, and mystery genres. She persists in her vision and author goals to create a world of wonder through her fantastical tales.
---
John McIntyre, The Grammar Expert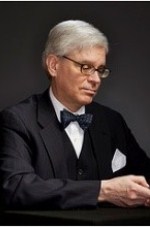 John Early McIntyre has been a professional editor for nearly 40 years, more than 31 of them at The Baltimore Sun, where he has headed the copy desk. John earned an undergraduate degree in English from Michigan State University, where he was elected to Phi Beta Kappa, and a master's degree in English from Syracuse University, where he was a university fellow. John has taught copyediting at Loyola University Maryland since 1995. A charter member of the ACES: The Society for Editing, he served two terms as its president. John has presented workshops on writing and editing at conferences and publications in the United States and Canada.
---
Robert Moskowitz, The Professionalism Expert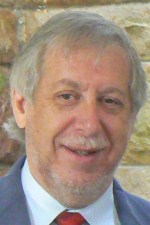 Robert Moskowitz is an award-winning independent professional writer who has written and sold millions of words in just about every format over five decades. He instinctively sees the big pictures, breaks each one down into coherent slices, meaningfully prioritizes and sequences those slices, and then executes the tasks inherent in each slice in very productive ways. Put more simply, Robert knows how to succeed as an independent writer, covering all the bases from soliciting assignments to delivering polished work, from pricing jobs to budgeting and managing personal finances, from organizing a conducive office environment to establishing and following sensible guidelines regarding life, work, and productivity. Having done all this, and having paid attention to how he did it, Robert is now in a position to pass along what he knows to others.
---
Jake Poinier, The Freelance Expert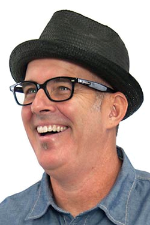 Jake Poinier made the leap into freelance writing and editing in 1999 after a decade of positions in the publishing industry, giving him key insights from both sides of the desk. As the founder and owner of Boomvang Creative Group, he has worked with a diverse array of Fortune 500 and small businesses, consumer and trade magazines, and independent authors. Jake is committed to helping freelancers improve their businesses and shares his knowledge and experiences frequently as a speaker at industry conferences, through webinars, and on his blog.
---
Brian Schwartz, The Self-Publishing Expert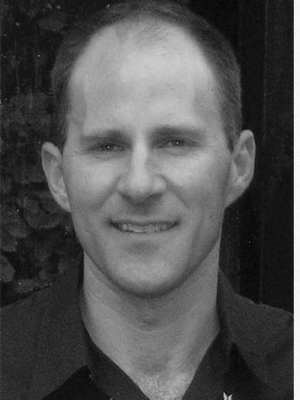 Authorpreneur Brian Schwartz is the creator of the award-winning 50 Interviews series. More than 500 authors have trusted Brian and his team to publish their work. The mission of Brian's practice is "to bridge the gap between self-publishers and traditional publishing by applying the proven strategies and techniques of successful independent publishers." To meet this objective, Brian launched AuthorDock in 2016 to provide authors an all-in-one secure portfolio management tool to manage deadlines, extended teams, and critical resources. Brian is also the developer of PubWriter, a click-to-publish publishing platform used by authors to create their own web hubs for publishing, promotion, and sales.
---
Greg Smith, The Agile Writing Expert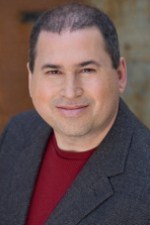 Greg Smith is a writing coach, editor, and publisher. He founded the Agile Writer Workshop in 2011 with the mission of finding a method to help beginning writers complete a first draft in 6 months. The Agile Writer Method is based on the writings of experts in mythology, screenwriting, psychology, and project management. His seminars on the Agile Writer Method have informed and delighted thousands of writers, scholars, and university students. Agile Writer authors have written over 50 first draft novels and 10 published novels. Greg is a developmental editor for novelists and memoirists. He also coaches authors through the self-publishing maze. Greg runs the popular Agile Readers Book Club where new writers can get a beta read from a dozen or more readers.
---
Claudia Suzanne, The Ghostwriting Expert
Claudia Suzanne is a consummate ghostwriter/teacher, understanding what authors need in order to successfully complete their book dream, and she has a finely honed talent for communicating what she knows to her students and clients. Popularly dubbed "The Einstein of Ghostwriting," Claudia has entertained and informed tens of thousands of writers, editors, journalists, and aspiring authors at countless writer and professional meetings, conferences, radio and BlogTalk radio broadcasts, webinars, and podcasts. Claudia was an invited expert on Penguin's Author Solutions Expert Video series and a featured entrepreneur in Orange County Business Journal and Norwegian Business Daily. Her signature title, This Business of Books: A Complete Overview of the Industry from Concept through Sales, earned her a 2018 Author of Influence Award from Connected Women of Influence.
---
Ruth Thaler-Carter, The Networking Expert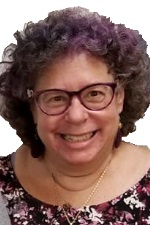 Ruth Thaler-Carter has been a full-time freelance writer, editor, proofreader, and desktop publisher for more than 30 years. She has been published locally, regionally, nationally, and internationally in, and does editing and proofreading for, publications, websites, service firms, and businesses. She sold her first freelance articles when she was still in high school. Renowned as a skilled networker, Ruth is a newsletter editor, publication author, speaker/presenter, blogger, program host or planner, and chapter leader. In 2006, Ruth launched the Communication Central "Be a Better Freelancer"® annual conference to help aspiring and established freelancers find greater success and connections with colleagues. Ruth received the Philip M. Stern Award of Washington (DC) Independent Writers for service to freelancers; the Writers and Books Big Pencil Award for teaching adults and contributions to the literary community; EFfie awards for writing, editing, and newsletters; and the APEX award for feature writing. Ruth was also the IABC/DC Communicator of the Year.
---
Carol Tice, The Content Marketing Expert
Carol Tice is a freelance writer who focuses on writing and ghostwriting business books and e-books. She's written for Delta Sky, Forbes, Entrepreneur, Seattle Magazine, Costco, American Express, Shopify, Freshbooks, and many others. Carol founded the award-winning Make a Living Writing blog in 2008, which has been repeatedly named to Writer's Digest's Top 101 Blogs for Writers list. It now offers over 1,000 free posts on how to break in and grow your writing income. Her Freelance Writers Den learning and support community was founded in 2011 and has over 1,000 members. Carol has taught over 20 online courses and self-published 10+ e-book titles for freelance writers. She's also the author/co-author of two traditionally published business books for entrepreneurs.