Nina Amir: The Blog-to-Book Expert
Nina Amir, Inspiration-to-Creation Coach, inspires people to combine their purpose and passion so they Achieve More Inspired Results. She motivates both writers and non-writers to create publishable and published products, to craft careers as authors and to achieve goals and fulfill their purpose. She blogged her book, How to Blog a Book, Write, Publish and Promote Your Work One Post at a Time (Writer's Digest Books), in five months.
Find out more about her, the products and services she offers and her blogs at www.ninaamir.com. You can sign up for a free book, author or blog-to-book coaching session or receive her FREE 5-Day Published Author Training Series by visiting www.copywrightcommunications.com.
---
Peter Bowerman: The Well-Fed Freelancing Expert
Peter Bowerman, a veteran commercial writer, is the self-published author of the three award-winning Well-Fed Writer titles (www.wellfedwriter.com), how-to "standards" on lucrative "commercial" freelancing – writing for businesses for $50-125+ an hour. He chronicled his self-publishing success in the award-winning 2007 release, The Well-Fed Self-Publisher: How to Turn One Book into a Full-Time Living, and its newly released 2014 updated edition. www.wellfedsp.com.
He's had 300+ articles published, speaks regularly on writing and publishing, and is a professional coach for commercial freelancing and self-publishing ventures. Check out his book titling service at www.titletailor.com.
---
April Michelle Davis, founder of Editorial Inspirations, has strategically built a solid editing, indexing, and proofreading business by integrating Facebook, LinkedIn, Twitter, and other forms of social media as part of a cohesive marketing process. Because of her social media expertise, she was able to craft a successful launch for her first book, A Guide for the Freelance Indexer, with only online promotion.
April Michelle is active in her local writer's community, and offers in-person and correspondence courses for editing and indexing. Through the use of her website, blog, and social media, she has optimized her web presence for "april michelle davis" and the search string "editor indexer, with the result that her links appear on the first page of a Google search for those terms. She looks forward to sharing her knowledge with NAIWE members.
---
Brian Schwartz: The Kindle Expert
Authorpreneur Brian Schwartz is the creator of the award winning 50 Interviews series and has published 20 titles in the last two years. Driven by a need to provide his authors access to the digital book market, he launched KindleExpert.com in 2010 to provide digital conversion and sales optimization services for other authors and publishers.
Bryan's title of "Authorpreneur" encompasses the roles he fills as CEO, author, speaker, trainer, publisher, and consultant. He is currently President of the Colorado Independent Publishers Association–a 20-year-old association, and the first of its kind dedicated to self-publishers. He has been featured on NBC & CBS, in the Denver Business Journal, and is the author of a monthly column for the Northern Colorado Business Report highlighting innovation and entrepreneurship throughout Colorado.
---
Carol Tice: The Blogging Expert
Carol Tice is a longtime journalist and freelance writer with a passion for helping other writers grow their income. Her blog about the business of writing, Make a Living Writing, was recently named one of the Top 10 Blogs for Writers. Her blogging credits include Copyblogger, Entrepreneur magazine, CBS Interactive and many others. Subscribers to her blog receive the free report, 40 Ways to Market Your Writing. Her recently released eBook is Make a Living Writing: The 21st Century Guide.
---
Laurie Lewis is proud to have celebrated her silver anniversary as a freelance medical writer and editor. She works in all medical subject areas and on material for all audiences, including physicians, nurses, other health care professionals, and patients. Her work has appeared in print, on the Web, and in a variety of other formats, ranging from abstracts of medical journal articles for page-a-day calendars to slide-lecture kits on a variety of diseases.
Over her long freelance career, Laurie has learned a thing or two about the business of freelancing. She has shared her knowledge in workshops and presentations for editors and freelance groups across the country. One of the most important concerns of freelancers is the subject of Laurie Lewis's book What to Charge: Pricing Strategies for Freelancers and Consultants. The book is now in its second edition.
---
Carol Topp, CPA: The Accounting for Freelancers Expert
Carol Topp is a Certified Public Accountant offering business consulting services to authors, writers, freelancers and editors. She is the also the author of Information in a Nutshell: Business Tips and Taxes for Writers(Media Angels, 2011) and the Micro Business for Teens series (Ambassador Publishing, 2010), among others. Carol has an extraordinary gift for translating accounting jargon into plain English, and she offers answers to basic accounting or tax questions via e-mail for current NAIWE members.
Carol says, "As an author myself, I understand your world and the business world. I can help you determine the best business structure for you, help your lower your taxes and make sure you are running your business as smoothly as possible. I don't want expensive fees to stop an author or editor from getting the advice they need to get started properly. Visit my websites CarolToppCPA.com and TaxesForWriters.com. If you feel comfortable with me, contact me by e-mail and we'll discuss how I can help you."
---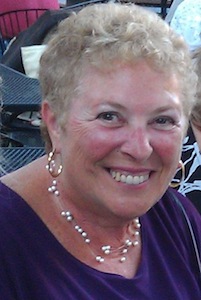 Paulette Ensign has personally sold well over a million copies of her own tips booklet, '110 Ideas for Organizing Your Business Life,' without spending a penny on advertising. She did this with no business training, and enough guts and natural irreverence to figure it all out as she went. Her first career was more than a decade of happily teaching string instruments in public elementary schools, before becoming a professional organizer from 1983 until the mid 1990's after she wrote her booklet. Paulette has unwittingly become The Booklet Queen since writing her booklet in 1991.
With a sense of humor and a 'can-do' attitude, Paulette shares her experiences with clients and audiences worldwide, through her consulting, speaking, and teleseminar services and products.
Paulette made a cross-country move from New York to San Diego, California in 1996 without missing a beat in her business because of the role that booklets play. When asked why she moved, her answer has consistently been "It doesn't snow in San Diego."
---
Jerry is a 30-year veteran of publishing, 25 in New York with Random House and the former Time Warner Book Group as Vice President, Director Field Sales. His sales division generated hundreds of millions of dollars in book sales across the United States and Canada. His book, What Writers Need to Know About Publishing, is described by the #1 New York Times Bestselling author Sandra Brown as "The good, the bad, and the ugly aspects of book publishing, told in a straight-from-the hip manner. New writers take note."
Jerry speaks around the country and his articles have appeared in Writers Digest and across the Internet. He spends his time writing, teaching, and speaking with writers about the importance of understanding the marketplace and educating them about the business of publishing while sharing the secrets of the largest booksellers and publishers in the world. Beginning May 2010, he will be a monthly guest on NAIWE's The Freelance Life online radio show.
---
Mary DeMuth: The Book Mentor for the Faith-Based Market
Author of several traditionally published novels and parenting books, Mary DeMuth helps readers, listeners and writers turn their trials to triumph. As Book Mentor at The Writing Spa, Mary helps writers create the kinds of proposals that get editor's and agent's attention. She edits and mentors both nonfiction and fiction projects, and helps writers strengthen their prose for maximum impact. Every weekday, she gives free writing advice and tips at http://www.wannabepublished.blogspot.com. She speaks nationally at several major writing conferences a year, and she's been published in The Writer and Writer's Digest. Mom of three, pet owner of two, and wife of one, she lives with her family in Texas. Find out more at http://www.marydemuth.com.
---
Barbara McNichol excels at working with speakers, authors, and experts to put their passion on paper and make a difference in the world. With Barbara McNichol Editorial, authors get more than scoping out grammar gremlins and word trippers. Their message becomes more polished, persuasive, and effective.
Decades of writing and editing experience back McNichol's expertise. Before starting her own business in 1994, she earned her stripes as a professional corporate communicator for 15 years. Since then, she has placed more than 220 book titles on her editor's trophy shelf.
When speakers, authors, and experts add this experienced wordsmith to their team, their polished books, proposals, articles, and marketing materials get noticed — by audiences, customers, prospective clients, and publishers. In short, she shows that persuasive writing opens doors to opportunities.
Barbara is the author of Word Trippers: The Ultimate Source for Choosing the Perfect Word When It Really Matters, and has an overflowing portfolio of books she has edited. She is active in several professional associations, including the National Speakers Association, and enjoys an active professional life.
---
Shel Horowitz: The Ethical/Grassroots Marketing Expert
The award-winning author of Grassroots Marketing for Authors and Publishers and Principled Profit: Marketing That Puts People First, Shel Horowitz is finishing his eighth book, Guerrilla Marketing Goes Green (co-authored with Jay Conrad Levinson). As a copywriter/marketing and publishing consultant, Shel helps authors, publishers, and entrepreneurs with marketing plans, book jackets, website copy, press releases, etc. He also turns unpublished writers into published authors, step by step.
Shel's been featured in many major media, including repeat appearances in the New York Times, Wall Street Journal, Entrepreneur, and elsewhere. An expert on affordable, ethical, and effective marketing, he's been using social media marketing all the way back to 1995, and since 1996, it has brought in the majority of his income. Shel speaks frequently on social media, book publishing, frugal and ethical marketing, and business success through ethics and Green principles. He's the founder of the international Business Ethics Pledge.
---
Claudia Suzanne, a ghostwriting expert and recognized book-industry authority, has ghosted and edited over 100 titles, including nonfiction bestsellers, award-winning novels, and celebrated business titles.
Her own critically acclaimed This Business of Books: A Complete Overview of the Industry from Concept Through Sales, used by college and university instructors across the country and around the world, has been deemed a "standard of the industry" by librarians at Harvard, Northwestern, Loyola Marymount, Boston and Chicago Public Libraries, Bibliotheca Alexandrina in Alexandria, Egypt, and Australia's Murdoch University Library, to name but a few.
Secrets of a Ghostwriter, Suzanne's definitive book on the skills, theory, and politics of ghostwriting, is used in her Ghostwriter Certification Training course, currently the only program that certifies ghostwriters. Through her books, teaching, and mentoring, Claudia has launched or expanded dozens of ghostwriting and book-industry careers.
Claudia has perfected the art of "slinky flow" information, tight editing, and author satisfaction. College professors, agents, publishers, and readers have so often used the same phrase to describe Ms. Suzanne's manuscripts and books, regardless of subject matter, that she has been dubbed the quintessential connoisseur of "The quick and easy read."
---
Dr. Meggin McIntosh is "The Ph.D. of Productivity"! Through her company, Emphasis on Excellence, Inc., Meggin supports professionals who want to become more productive — and do so because they want to place their "emphasis on excellence"!
In addition to her workshops, coaching, writing, and consulting, Meggin publishes several free weekly e-zines subscribed to by people around the globe, including:
www.TopTenProductivityTips.com (be sure to check out Top Ten Productivity Tips for Writers — and consider submitting a set so that you can be featured there!)
Meggin is known for her humor and practical knowledge. While a professor and administrator at the University of Nevada, Reno, Dr. McIntosh won numerous teaching awards — from the college to the national level. To the surprise of many (but not the surprise of others), in December 2003, she left academia to be able focus on her mission of changing what people know, feel, dream, and do.
Being excellent in all aspects of our personal and professional lives is part of what Meggin believes we need, in each of our roles in life.
---
Maya Frost: The Freelance Lifestyle Expert
Maya Frost, author of The New Global Student, has taught thousands of people how to pay attention. Her signature eyes-wide-open approach to everyday awareness has been featured in over 125 print and web media outlets worldwide, ranging from Ladies' Home Journal to the Italian version of Elle, from MSNBC.com to Match.com.
These days, Maya is paying attention to innovations in education. She is the head cheerleader for Smart Education Design, and delights in training parents to become mentors and find the best ways to prepare each student for their most thrilling and fulfilling opportunities in the 21st-century global economy. Her book, The New Global Student: Skip the SAT, Save Thousands On Tuition, and Get A Truly International Education, was published in May 2009 by Crown/Three Rivers (a division of Random House).
---
Tina Games: The Journaling Expert
Tina Games is a freelance writer, a creativity and life purpose coach, and a journaling workshop facilitator. She works with people who desire a more authentic life filled with purpose, passion, and creative expression. Her book, Journaling by the Moonlight: A Mother's Path to Self-Discovery (and its accompanying deck of 54 journaling prompt cards) are based on the phases of the moon was released in February. Tina shows writers how to use different types of journaling to increase their creativity and productivity and break through writer's block.
---
Mary Jo Tate: The "Tell Me Your Book" Expert
Mary Jo received her B.A. in English and philosophy from the University of Mississippi and an M.A. in English from the University of South Carolina., as well as many seminars on writing, publishing, and marketing. Her publications includeCritical Companion to F. Scott Fitzgerald: A Literary Reference to His Life and Work (Facts on File, 2007; revised and expanded edition of F. Scott Fitzgerald A to Z, 1998); articles on F. Scott Fitzgerald, Eudora Welty, William Faulkner, bibliophilia, writing, homeschooling, and single parenting; and home study courses on getting started as a freelance editor and balancing family and home business.
Mary Jo's first professional experience was editing doctoral dissertations for international seminary students. In graduate school, she was blessed to be mentored by a great editor and leading Fitzgerald scholar, Matthew J. Bruccoli, with whom she worked on the Cambridge University Press edition of The Great Gatsby.
She has also served as Copy Editor for Homeschooling Today magazine and Managing Editor for Family Reformation magazine. Her book editing and indexing clients include the University of South Carolina Press, University Press of Mississippi, Carroll and Graf, Trivium Pursuit, Apologia Educational Ministries, Morgan James Publishing, and Facts on File.
---
Jim Salisbury is the publisher of Tabby House, a company that specializes in its own titles and quality book packaging for authors and small press. He is past president of the Florida Publishers Association and, with his wife, Linda, is co-author of Smart Self-Publishing: An author's guide to producing a marketable book, (3rd edition), and The Tabby House Breezy Guide to Charlotte County and Southwest Florida. Tabby House has advised or produced books for nearly 400 authors and publishers since it was founded in 1990. Jim is a graduate of Upsala College with a B.S. in Geology. He spent many years in teaching and has a background in business.
Linda Salisbury, a former newspaper columnist and editor with the Sarasota Herald-Tribune, is now a freelance writer, book reviewer, and senior editor at Tabby House. Linda has written several children's books including the seven-bookBailey Fish Adventureseries, and Mudd Saves the Earth. She has won prestigious awards including a bronze medal in the 2006 Moonbeam Children's Book award in the pre-teen fiction category and was a finalist in the 2008 ForeWordmagazine Book of the Year Contest, and earned the President's Pick Award in the FPA best children's books contest. She is the author of two collections of humorous newspaper columns, Good-by, Tomato; Hello, Florida and Read My Lips: No New Pets. Linda is a graduate of Oberlin College, with a degree in English.
Together, the Salisburys offer seminars on self-publishing, and Linda also speaks about writing children's books and presents numerous school programs. They are based in Central Virginia.